It seems that the world has gone a bit mad amid the COVID-19 outbreak. The government has made the smart choice of advising people to work from home where possible. For some of us, that is just an ordinary day, but for many, it is a very new way of working! Working from home can be an isolating experience for many so let us pull together as a community and spend half an hour each day communicating! Join many members of the community and me for a virtual lunch on Microsoft Teams!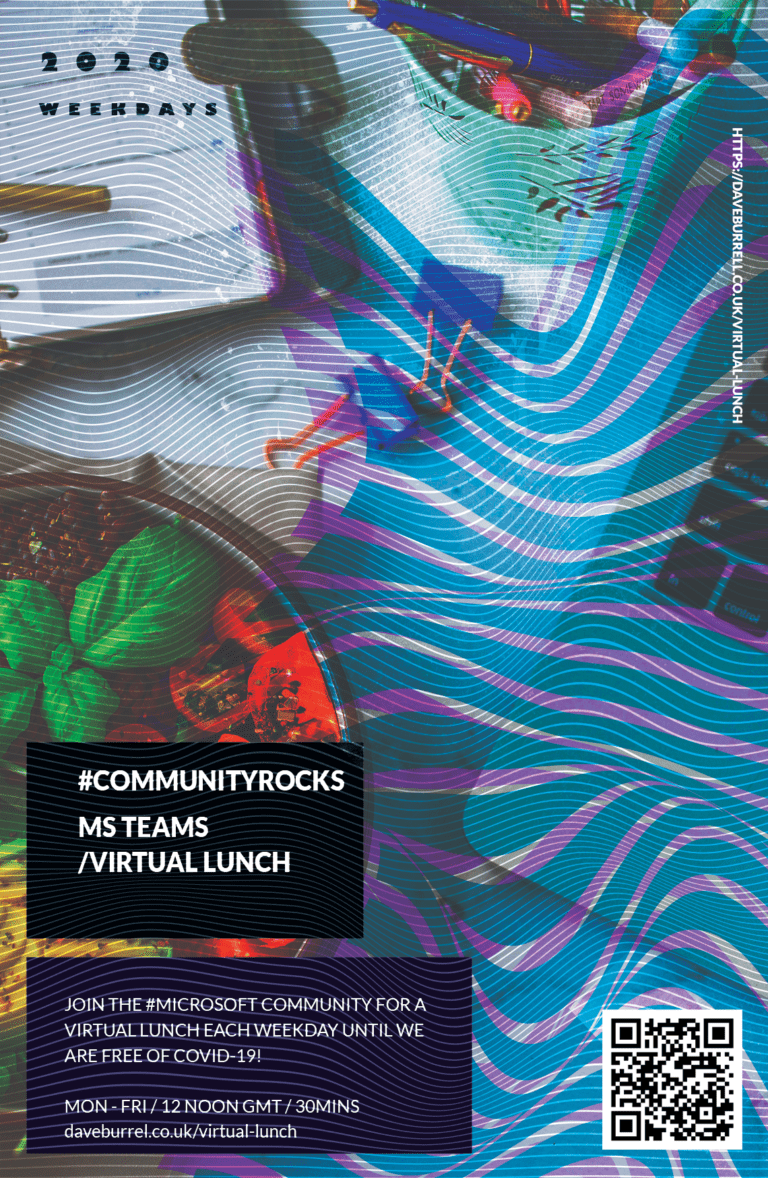 If you are new to working from home why not check out my recent post with some tips and trick to enjoying the new ways of working?
Working from home – How to survive!
Stay safe!