I was recently asked to talk to a group of Brownies (again) to help them obtain their jobs interest badge. This involves them interviewing an adult about their career and what they do.
My job is vast, and I did not want to bore the girls, so I decided to focus on the solution architecture and more specifically Power Apps! The audience were one of the hardest I have spoken in front of, and I had literally started talking and the first hand went up. A girl proceeded to tell me how my job sounded really boring!
It did not deter me from explaining the role of a solution architect and giving them an explanation of what Power Apps are. Once I explained you can build apps to do pretty much anything you want, they quickly started to become interested, specifically around building games.
The questions then started flying and they all had a pretty similar theme…..
The same little girl that proclaimed that my job was boring was now really interested on how to get started! This led us very nicely into our activity. Design your own application!
They split up into groups and spent twenty minutes designing application that they would find useful. They did come up with some pretty creative ideas which they then presented back to the group.
My favourite being an application that knew if your parents were listening to you and gave them a shock if they were not. Not the most ethical use of AI but what can you expect for a group of girls between the ages of 7 and 10.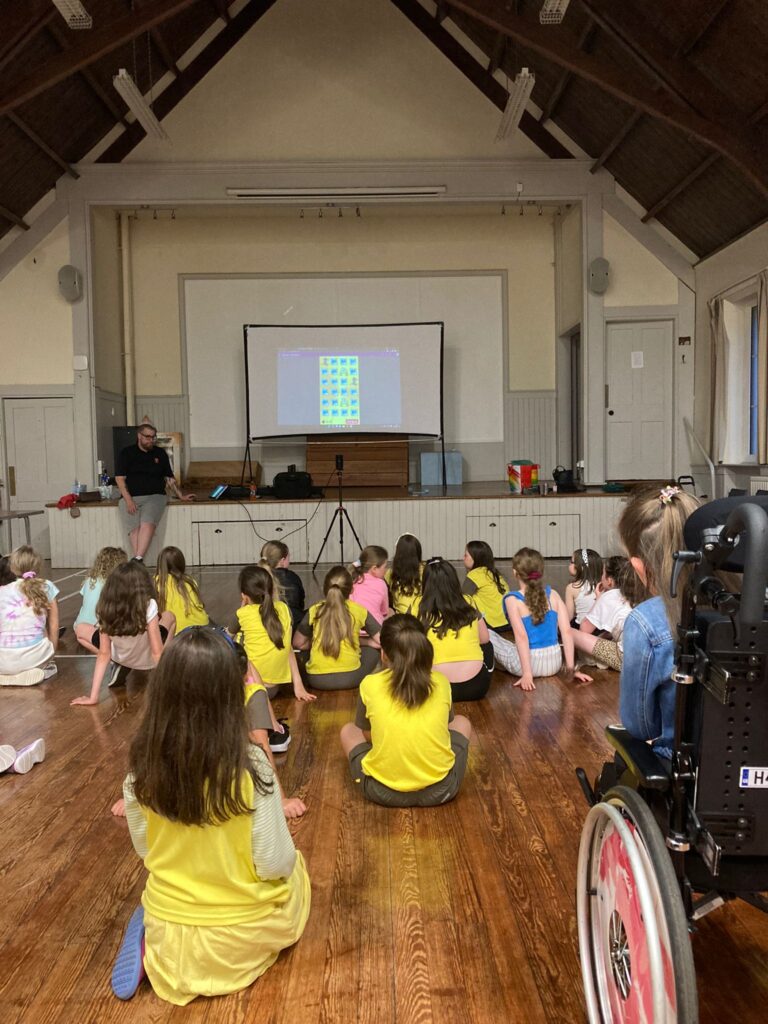 It was great for all of the girls to show an interest in technology even if a big part of it was motivated by money. To close my favourite statement from one of the girls during question time…..