Like the Power Platform Power Automate has its own release train. But what does that actually mean and why does it matter?
To most users, it is unimportant, but for those of us who have environments in multiple regions, it is a vital aspect to consider. Updates and bug fixes are applied to one region at a time, and there could be up to 6 weeks difference in what version any particular region has. This is important if you are waiting for a bug fix or a new feature.
As you can see from the below screenshot, each region is running a slightly different version.
Each release could possibly contain the availability of a bug fix or a new feature.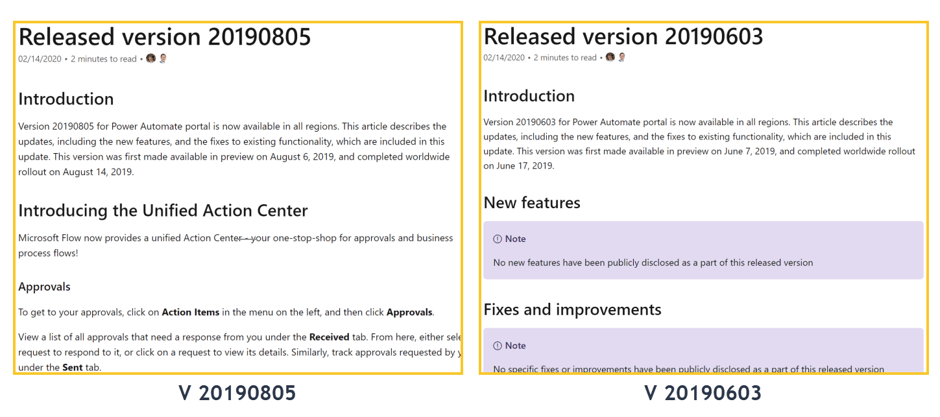 As you can see, there are new features available in version 2019085, which are not available in the previous versions. This is important if you are using that particular feature and want to deploy it to all the regions that you have instances.
You can check what version your region is currently running here:
https://docs.microsoft.com/en-us/business-applications-release-notes/powerplatform/released-versions/flow
Happy Automating!