It seems that recently I am writing about products being killed off by Microsoft. Many will view this as a negative, but actually, it is a very positive thing. The new products that are replacing the old are a massive jump in evolution in terms of both the technology used and the capability.
The latest one being announced is the removal of Project service – albeit not until October 2024 – and is being replaced with Project Operations.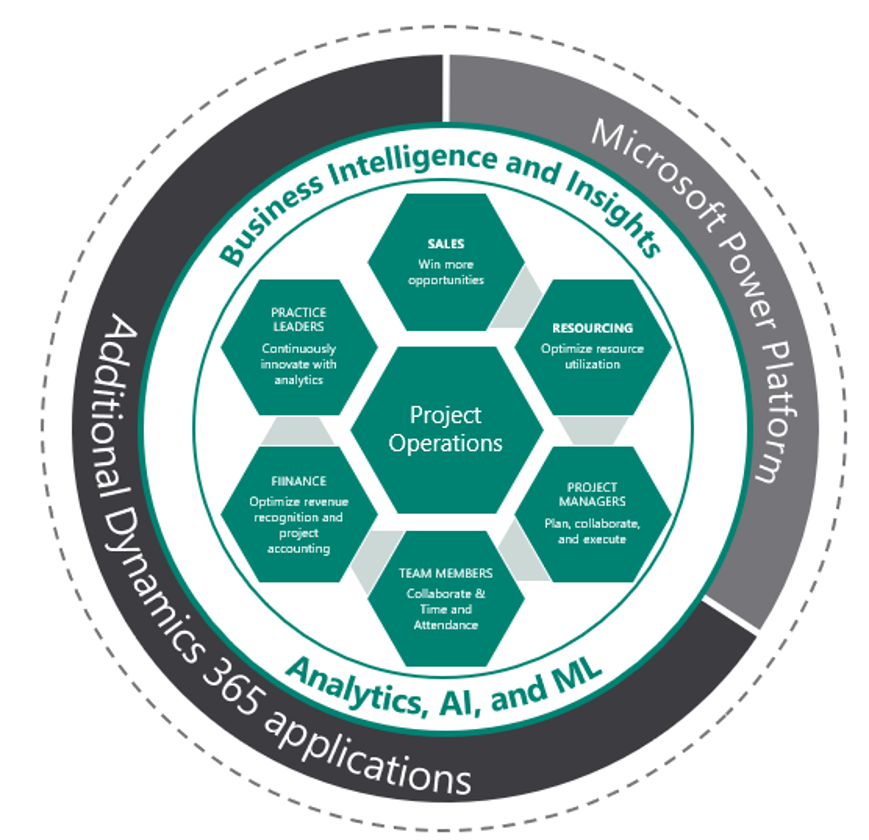 Currently, there are very few details of what is coming, but we do know that Project Operations has been built from the ground up on the Power Platform. What we do know is it is going to utilise the best of breed from each of the Dynamics pillars to deliver a complete solution. Dynamics 365 CE for task management, F&O for billing and invoicing and Project Online for project management. This is an inspiring move!

By bringing together the best capabilities of Dynamics 365 for PSA and Microsoft Project, organisations can choose a comprehensive solution that helps support and accelerate their digital transformation journey. This joint offering will deliver a robust project management experience no matter where you begin within Microsoft's portfolio of product offerings while deepening the integrated experience of Dynamics 365 and Project. Existing resource management and project economics capabilities will continue to be supported and will seamlessly integrate with the new Project service.
As more details become available, I will update everyone!