So it turns out that CRM is dead….
We all know that is not true, and it has simply been adopted into the Power Platform, but what exactly is the Power Platform? In this post, I discuss what the Power Platform actually is and the different applications that it comprises of.

The Power Platform is a collection of applications that are built upon a commonly shared services layer. Microsoft defines it as:
The 'Power Platform' is a collective term for four Microsoft products: Power BI, PowerApps, Power Automate and Power Virtual Agents. They provide the means to help people easily manipulate, surface, automate and analyse data and can be used with Office 365 and Dynamics 365 (as well as other third-party apps and other Microsoft services)

Microsoft
It is, however, much more than that. The platform provides a way for businesses to easily create and manage business applications that fit their requirements without the huge cost that comes with custom development. Put simply it is a Low Code / No Code method of meeting complex business requirements. It is best described as a Low Code Integrated platform.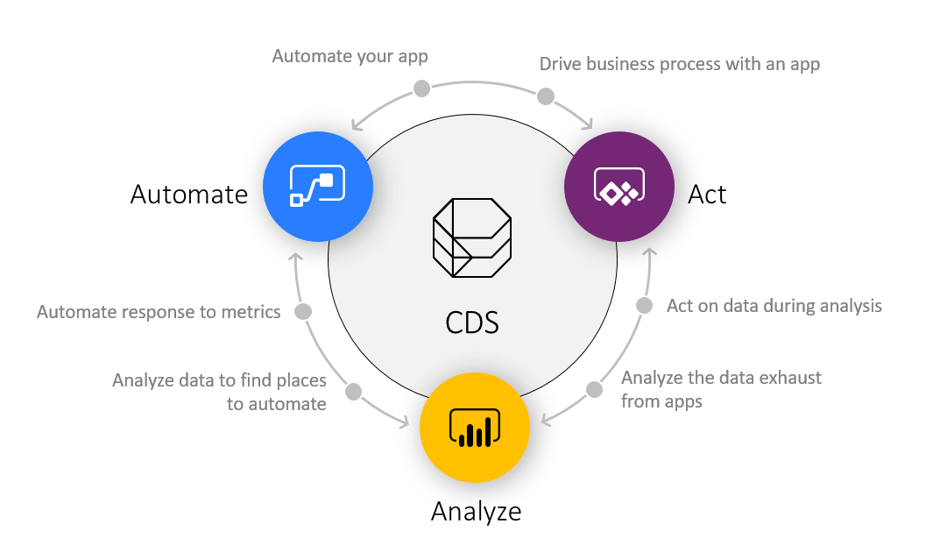 As you can see, CRM is far from dead but now part of the "Act" portion of the platform. With it now being part of the broader platform, you are now able to utilise all the other components to build a complete business solution including automation and integrations with minimal need for developers.
Perhaps we are living in a world where it is more accurate to say the need for a developer is dead?